Conference Theme: KEEPING PACE IN A DYNAMIC AND CHALLENGING WORLD WITH CHANGING FISHERIES
The headline conference theme for WRFC10 is: Keeping Pace in a Dynamic and Challenging World with Changing Fisheries. This is an ode to the fluid and rapidly changing landscape and acknowledges the challenges for researchers, managers and anglers involved in recreational fisheries.
The WRFC is the preeminent and largest international recreational fisheries conference attracting fisheries experts, researchers, policymakers, industry and anglers from around the globe. They come together to share their science, their issues, their experiences, failures, successes and vision. And together they unite to learn about current research trends, science breakthroughs, to network, to share problems and produce solutions.
Don't miss out on this exciting opportunity to come together 'down under' face-to-face with the international recreational fishing community – the change makers, thought leaders and fishing enthusiasts – for what is set to be a week of riveting presentations, topical discussions, exciting research, and a chance to reconnect and forge new connections!
The conference is being held in Melbourne, capital city of the state of Victoria. Melbourne is Australia's mecca for all things trendy and tasty. It provides the visitor with a perfect blend of rich cultural history and new age trends. As the sun goes down, the city comes to life with a vibrant dining scene as well as events and exhibitions. Walk around and discover and explore its bustling laneways, hidden bars, eclectic nightlife, tantalising food and wine, a dynamic arts scene and more.
Wander along the Yarra River or Birrarung, as it is known by the Wurundjeri people, and enjoy outdoor spaces and rich gardens. Just the place to savour a drink and watch the sun go down on an Australian summer day.
Come for the science and stay for city.
The WRFC International Science Board welcomes you to Melbourne.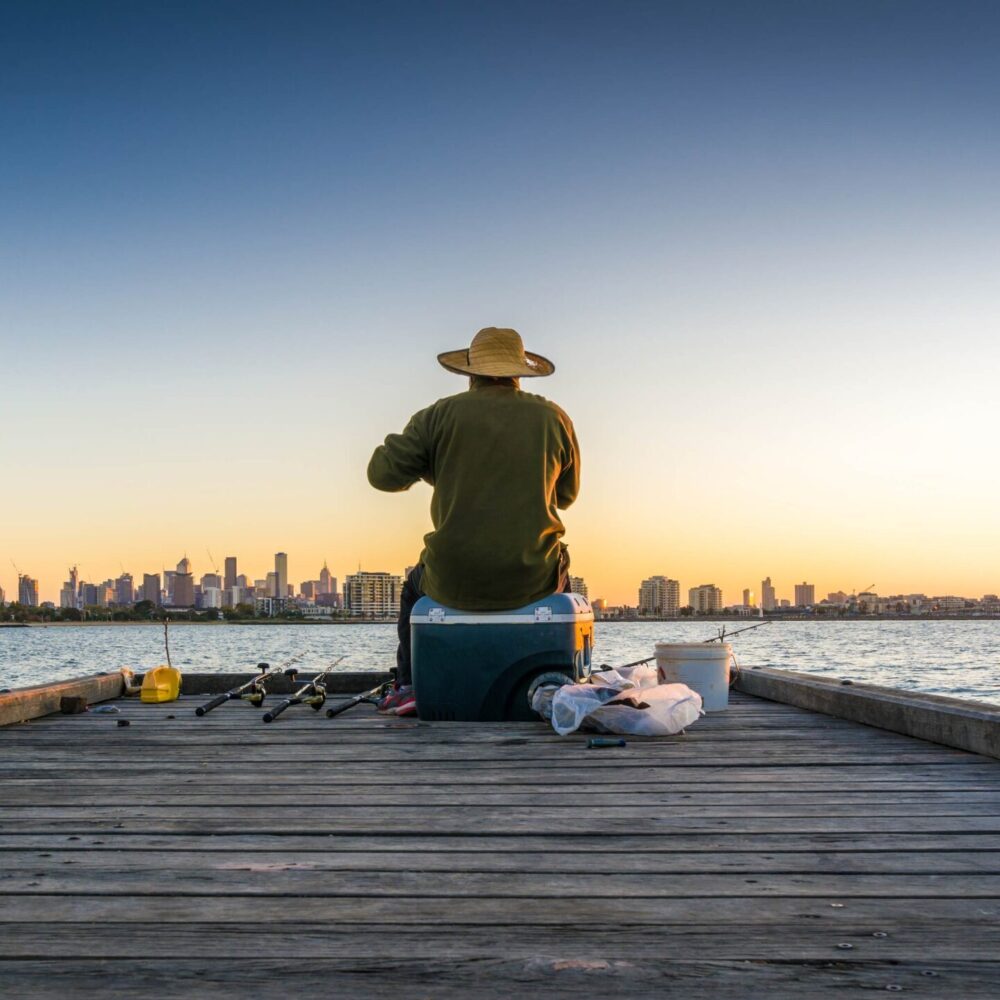 About
The World Recreational Fishing Conference (WRFC) is the world's most prominent gathering of the recreational fishing community.
The conference is held every three years and aims to provide a unique learning opportunity as well as a chance to showcase Victoria's and Australia's fishing and tourism experiences to leading and influential recreational fishing stakeholders from across the world.
Host City and Venue
Melbourne has been voted Australasia's Leading Meetings and Conference Destination at the World Travel Awards (2013-2019). The conference is expected to attract around 400 delegates from 20 countries and will be held at the Melbourne Convention Exhibition Centre.
Abstract Submission Date


C

losed 30 September 2022


Earlybird Registrations

21 Oct – 15 Jan 2023

Full Conference Program Announced

10 Dec 2022

Regular Registrations

15 Jan – 7

Feb

2023

Late Registrations

7 – 16 Feb 2023

Welcome Function

19

February 2023

Conference Dates


20 – 22 February 2023

Gala Dinner & Awards Ceremony

21 February 2023
We thank all our partners and sponsors for their support
Testimonials
"Bringing this conference to Australia, will offer opportunities to share experiences about managing recreational fisheries in the times of change."
Dr Alistair Hobday Research Director, CSIRO
Testimonials
"Given the importance of recreational fishing, the calibre and quality of fisheries professionals, and the outstanding facilities and recreational fishing-based attractions available in Australia; I believe that Melbourne, Australia is an ideal place to host the 2023 World Recreational Fishing Conference."
A/Prof Alison King, President, Australian Society for Fish Biology
Testimonials
"Changes in fishing effort in response to management is a key uncertainty regarding the sustainability and quality of recreational fisheries, and this conference in Melbourne would be an excellent opportunity for a symposium around this topic."
Professor Mike Allen, Director, Nature Coast Biological Station